---
CHAPTER NEWS
---
Our Communications & Technology Committee has created a NY Chapter LinkedIn page. Check it out at https://www.linkedin.com/company/tax-executives-institute-tei-new-york-chapter. 
---
 UPCOMING CHAPTER MEETINGS

 
---
International Chapter Meeting  
 

The Current International Tax Landscape : A Comprehensive Primer and Review
Friday, March 22, 2019
 Sponsored by PricewaterhouseCoopers LLP
Location: PWC's Office 300 Madison Avenue, Main Auditorium, NYC
 The State of Play in International Tax hosted by PWC with a focus on the proposed and final IRS regulations including FTC, GLITI, BEAT, FDII, 959 PTEP, 245A, and Sec 965
8:30 AM - 9:00 AM: Registration, Breakfast and Networking 
9:00 AM - 1:00 PM: See Agenda Below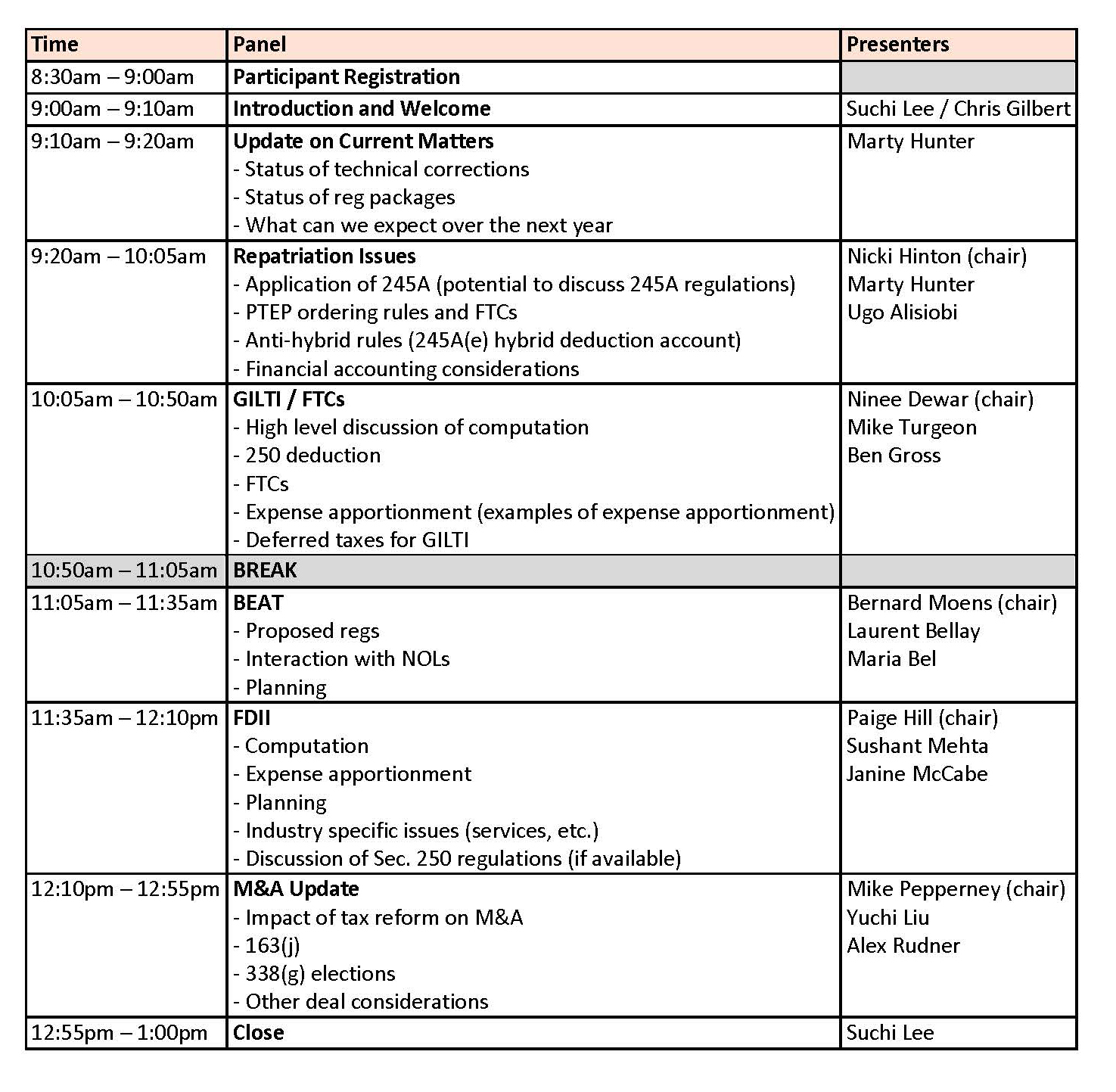 4 NY CPE credits will be earned by attendees. 
To register go to https://teinychaptermeeting32219.eventbrite.com
---
Lunch and Learn - ASC 740-270 - Interim Reporting 
Hosted by KPMG at their NYC offices at 345 Park Avenue
April 11, 2019 
This tax accounting Lunch and Learn session will be from Noon to 2PM and will be the first in a series of periodic 1 to 1.5-hour sessions discussing important issues coming up in tax accounting.  We hope to do these every few months.  To register for this program please use Eventbrite:  https://teinychaptermeeting41119.eventbrite.com.