Tax Executives Institute
1200 G Street NW, Suite 300
Washington, D.C. 20005
202.638.5601 (p) 202.638.5607 (fax)


General Questions: [email protected]
Need Website Help? Call :1-888-999-1963
 
---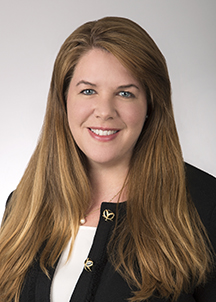 Pilar Mata is Director of Operations for Tax Executives Institute, the pre-eminent global association of in-house tax professionals, comprised of nearly 7,000 members from 3,000 of the largest companies in North America, Europe, Latin America, and Asia. Pilar is responsible for the day-to-day operations of TEI and oversees the Institute's team of professionals while leading TEI's efforts regarding state and local taxes.
Before assuming her current role, Pilar was Tax Counsel for TEI, where she supported TEI's State and Local Tax, European Indirect Tax, and Canadian Commodity Tax Committees in their advocacy and educational efforts on behalf of the Institute. Pilar was Counsel at Sutherland Asbill & Brennan in the firm's Washington, D.C. office until 2015. She provided her clients with strategic advice on state and local tax matters and represented them in controversy matters at the audit, administrative, trial, and appellate levels. Pilar began her career in Morrison & Foerster's State and Local Tax practice in San Francisco, California, in 2000.
Pilar earned her J.D. from the University of California at Berkeley School of Law, her M.S. in Finance from San Diego State University, and her B.B.A. from the University of San Diego. She is a frequent author and speaker, and holds positions on the Advisory Board for NYU's Institute on State and Local Taxation and New York State's Tax Appeals Tribunal Advisory Panel. Pilar was recognized by State Tax Notes in 2017 for her work on the partnership audit rules project.
Contact
Pilar Mata
Director of Operations
202.464.8346
[email protected]