Tax Executives Institute
1200 G Street NW, Suite 300
Washington, D.C. 20005
202.638.5601 (p) 202.638.5607 (fax)


General Questions: [email protected]
Need Website Help? Call :1-888-999-1963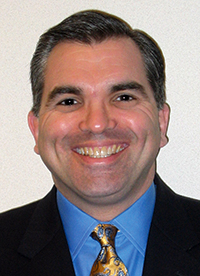 Eli J. Dicker is Executive Director of the Tax Executives Institute, the pre-eminent association of in-house tax professionals worldwide comprised of 7,000 members from 3,000 of the largest companies in North America, Europe and Asia. He leads a team of twenty professionals. He previously served as the Institute's Chief Tax Counsel. Prior to joining TEI, Eli led the Tax Accounting and Reporting function at Capital One Financial Corporation, overseeing federal and state tax accounting, reporting and compliance.
Eli's prior experience includes service as a tax principal with KPMG LLP and as an attorney-adviser and trial attorney in the Office of the Associate Chief Counsel (International) and Miami District Counsel office of the Internal Revenue Service.
Eli is an Adjunct Professor of Law at Georgetown University Law Center, where he teaches a Cross-Border Tax Controversy Workshop.
Eli holds BA, magna cum laude, and MA degrees (political science) from Queens College, City University of New York, a JD from Northeastern University School of Law and an LL.M. (Taxation) from New York University School of Law.
Contact
Eli Dicker
Executive Director
202.464.8354
[email protected]