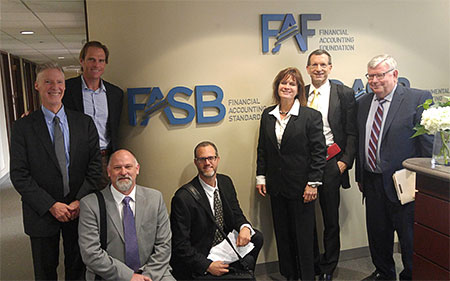 On March 30, 2017, members of TEI's Financial Reporting Committee met with a delegation of FASB board members and staff, marking the first face-to-face meeting between TEI and the FASB and accomplishing an Institute goal spearheaded by TEI's current International President, Janice Lucchesi. 
The TEI group which was led by Eric Johnson, current Chair of TEI's Financial Reporting Committee, engaged in an open and candid dialog with FASB representatives concerning the current exposure draft on income tax disclosures, tax reform, and other matters of interest to the group.  TEI's views were well-received and established a strong foothold for future meetings with the FASB on income tax related projects.
Download TEI's written submission to the FASB concerning the exposure draft.